Chairman message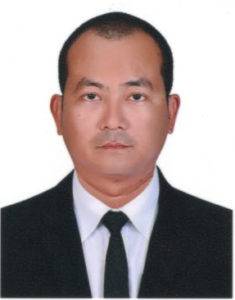 We are an emerging company with the great track record of supplying proven superior products and solutions, in the field of Engineering, Procurement and Construction; we are very enthusiastic to offer high quality of work and material to our client. Our fundamental business strategy is providing full turn-key solutions along with quality technologies and products at right time and place to our esteemed customers.
We have worked with global brand such as NEC asia pacific pte.ltd ,Precious automotive (BMW car showroom),ANZ bank,OCBC bank etc and you can assure the quality of our work. We are on the verge of attaining QMS ISO 9001:2015 certified in near future.
We continue to strive for business excellence through total commitment to Quality and Close client Relationship. Within 3 years from 2013-2016, We've had turnover of 12.5 millions USD which is great numbers considering ,we founded our company in 2012.
I encourage you to contact us to learn more about the services we offer and our challenging career opportunities.On behalf of my team, thank you for taking the time to learn more about us.
Chairman
Aung Swe Theik
OUR VALUES
We believe in customer satisfaction and our values help us maintain a friendly environment while keeping alive a fast and secure working platform.
C.I.T.I.E.S, Acronym of our core values shall strictly be adhered to and be applies in everywhere we work, not only cities, but also in every state and region.
Communication - We ensure that we communicate openly, accurately and in a timely manner with our stakeholders.
Integrity - We embrace the highest standards of ethical behaviour in every aspect of our business to yield a company that is trusted by its clients and stakeholders.
Teamwork - Our culture of teamwork allows us to combine the quality and expertise of our professional staff to deliver optimum solutions to our clients.
Innovation - We thrive on creativity and ingenuity. In today's fast-paced technological climate, innovative ideas, concepts, and processes are essential to the continued success and growth of a company.
Excellence - Our commitment to professional excellence ensures that our clients receive the highest quality service.
Service – We believe that one stop engineering service provision is the best solution to our clients to avoid hassle in handling different tasks and cost efficiency.
OUR OBJECTIVES
To serve our client with best engineering practice by complying Singapore standard in our engineering works
To Build a leading and One stop service Centre for Building , Mechanical and Electrical Engineering , Security ,Telecommunication & ELV Sectors
To offer total engineering solutions from planning, designing, material supply, erection, supervision, to testing & commissioning.
BUSINESS LINE:
Planning, Designing and Building Construction, M&E Work, Factories, Industrial Plants, Power Station, Sub-Station, Security system, Fiber Optic system , Communication Line.