Co-Founder / Managing Director Message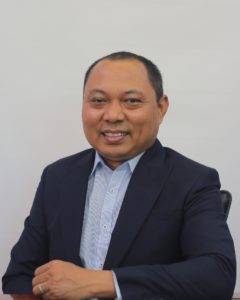 We deliver the hightest quality in the Construction and M&E Industry in terms of Stability, Professional Management, Skilled Labour and Responsible Stewardship of Resources. We have always believed in commitment to quality, value and superior customer service. We gained the trust of our clients through our long track record and expertise in engineering solutions.
The main factor driving our growth has been our unwavering focus to again a competitive advantage through investments in innovation solutions coupled with our continuous employee training and development programers. We are confident of our Strategy, Business Modle and Prospects Moving Forward.
Our Rapid growth and reputation throughout recent years has shown that we deliver what promise with our quality and services and that's what we continue to improve even further.
"Strive for Excellence, Quality and Success"
Managing Director
Thein Naing Oo
OUR VALUES
We believe in customer satisfaction and our values help us maintain a friendly environment while keeping alive a fast and secure working platform.
C.I.T.I.E.S, Acronym of our core values shall strictly be adhered to and be applies in everywhere we work, not only cities, but also in every state and region.
Communication - We ensure that we communicate openly, accurately and in a timely manner with our stakeholders.
Integrity - We embrace the highest standards of ethical behaviour in every aspect of our business to yield a company that is trusted by its clients and stakeholders.
Teamwork - Our culture of teamwork allows us to combine the quality and expertise of our professional staff to deliver optimum solutions to our clients.
Innovation - We thrive on creativity and ingenuity. In today's fast-paced technological climate, innovative ideas, concepts, and processes are essential to the continued success and growth of a company.
Excellence - Our commitment to professional excellence ensures that our clients receive the highest quality service.
Service – We believe that one stop engineering service provision is the best solution to our clients to avoid hassle in handling different tasks and cost efficiency.
OUR OBJECTIVES
To serve our client with best engineering practice by complying Singapore standard in our engineering works
To Build a leading and One stop service Centre for Building , Mechanical and Electrical Engineering , Security ,Telecommunication & ELV Sectors
To offer total engineering solutions from planning, designing, material supply, erection, supervision, to testing & commissioning.
BUSINESS LINE:
Planning, Designing and Building Construction, M&E Work, Factories, Industrial Plants, Power Station, Sub-Station, Security system, Fiber Optic system , Communication Line.